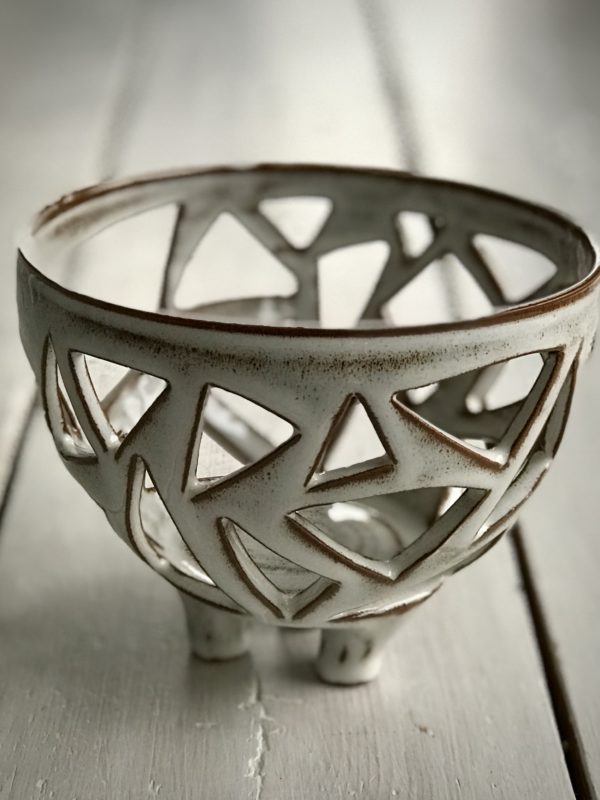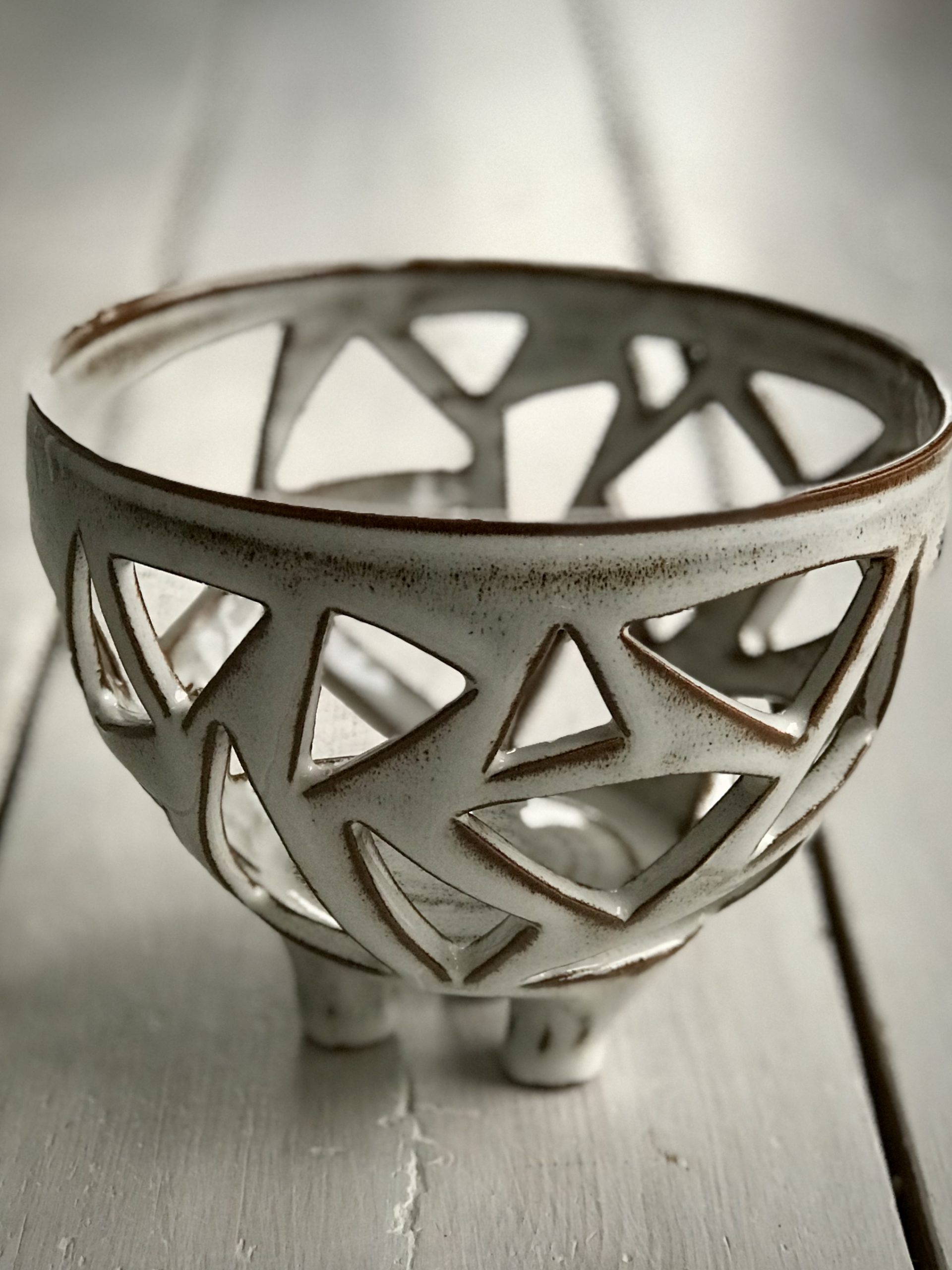 Tripod with openings
525 SEK
Glazed in a white, glossy glaze, but since the clay is brown in color, this goes through the glaze and makes it warm in tone. On the edges, the brown clay clearly comes through as a decorative effect.
Turned in stoneware clay and fired at 1250 degrees. As it is so thin and broken through, it is a truly elegant bowl.
The tripod is 11 cm tall and 13 cm in diameter.
1 in stock