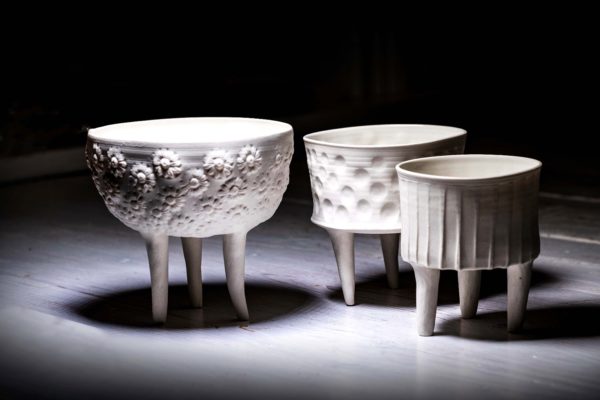 Tripod porselen
395 SEK
Tripoden lengst bak,med kule-mønster er solgt!
Tre stk tripoder,11,12 og 13 cm høg,i hviteste porselensleire.Utvendig rå leire,innvendig blank transparent glasyr.
Den tynne veggen gjør at lyset delvis skinner gjennom mønstret.
Den største har to små prikker i bunnen,derfor samme pris på denne som de to mindre modellene.
Jeg sender bilde på dette om du er interessert.
3 in stock