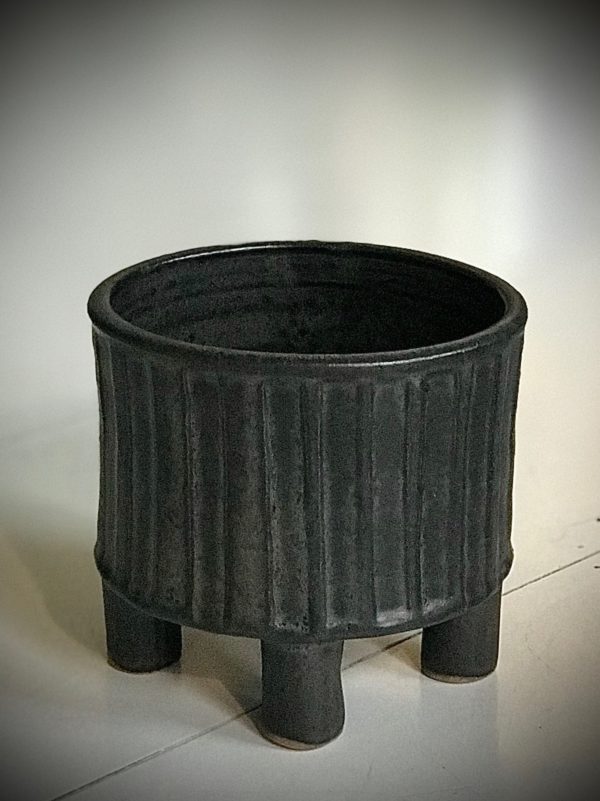 Black tripod 3
395 SEK
This black, stoneware tripod is 11 cm heigh and 12 diameter, oval.
It has carved lines witch give a distinct pattern all around the bowl.
This tripod bowl is perfect for the first spring wood anemone .
Or you can use it with food, it is both micro and oven safe.